Matthew Chattan MacVane
Senior Investigative Consultant / Lead Investigator
Matthew MacVane has an impeccable curriculum vitae beginning with degrees in Criminology and Psychology and is multi-linguistic, speaking Spanish, French and Vietnamese as well as English.
A Marine in Viet Nam Matt MacVane was awarded the Nations 2nd highest honor for Valor;

The Navy Cross. The Navy Cross is awarded only for Extreme Gallantry and Risk of Life in Actual Combat With An Armed Enemy Force. Mr. MacVane was also awarded the Silver Star and 2 Purple Hearts, the Vietnamese Cross of Gallantry w/ Gold Star and other awards for valor.
Matt MacVane is a former Agent for the Central Intelligence Agency and has wide experience in the collection and analysis of intelligence and evidence. While an agent for the C.I.A. Matt has gathered intelligence information from the Caribbean, Central and South America and scores of other locales. Demonstrating our worldwide reach and experience, Matt has traveled around the world to satisfy the needs of clients and worked in various cities in China, India, Turkey and Australia to name a small part of his itinerary, all in the last 12 months.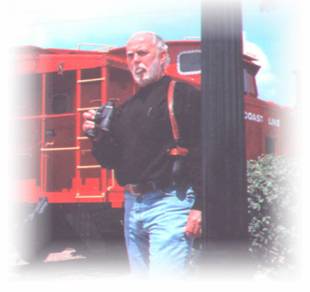 Matt MacVane has negotiated with, and secured from South American rebel forces, kidnapped U.S. businessmen, bringing life or death incidences to a successful conclusion and protecting the client's personal, financial and professional welfare.
Matt MacVane has over 20 years of experience as a private consultant in the intelligence field and is a specialist in video Intel-operations. Matt has developed and deployed courses of instruction for the Nigerian Army and the Special Branch of the Nigerian Police. He is a design and system consultant for the purchase and operation of covert surveillance equipment including but not limited to closed circuit television, alarms, central monitoring equipment and the effective use of security space.
As a Licensed Private Investigator Mr. MacVane's realm of activity could only be described as extraordinary. He is the quintessential "technician" in intelligence, surveillance and protection matters. His experience is unparalleled.
Matt MacVane is a multi-engine, land, airplane pilot, a licensed radio operator and has a scuba diving certification. Matt  also possesses a U.S. Government Secret Security Clearance. Articles on Matt have appeared in local and national magazines and newspapers and he is commonly known in the intelligence industry as the "Shadow Man".
When you need intelligence, infrared night photography, video surveillance, personal or executive protection why risk yourself or your professional reputation? When matters of great importance are at hand, there is no substitute for integrity, perseverance & expertise. Matt MacVane has it all.
Advantage Services Company